The Fastest, Easiest Way to Find a Local Independent Financial Advisor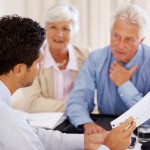 You will benefit from:
Expert advice from a local independent financial advisor
Quick and professional service


Complete the contact form now and an IFA will be in touch shortly.
What our customers say
We found the IFA to be friendly, courteous and professional
— Mrs J Pattison, Buckinghamshire.
Request Your Free Consultation
We only recommend local independent financial advisors that are fully authorised and provide the highest standards of financial advice.

We are an independent marketing website which acts as an introducer to 'whole of market' independent financial advisors.
All IFAs are authorised and regulated by the FCA.
Local-Financial-Advisor are not authorised to give advice and we are not liable for any advice provided by, or obtained through a third party. The information published on this website is for information purposes only. Local Financial Advisor Ltd, Company Number 7819473. Registered Office: 1 Hathaway Court, Crownhill, Milton Keynes, MK8 0LG.
Strictly confidential
We use your personal information in order to deal with your request. We will not send your details to any companies other than the IFAs we recommend for you.